Sustanon 250, produced by Organon, is a popular anabolic that contains a distinctive blend of four testosterone esters; delivering a unique, staggered release of the hormone post-injection.
In this guide, we take a closer look at the pros and cons of this renowned testosterone mix, plus Sustanon 250 cycle information and stacks used by bodybuilders today.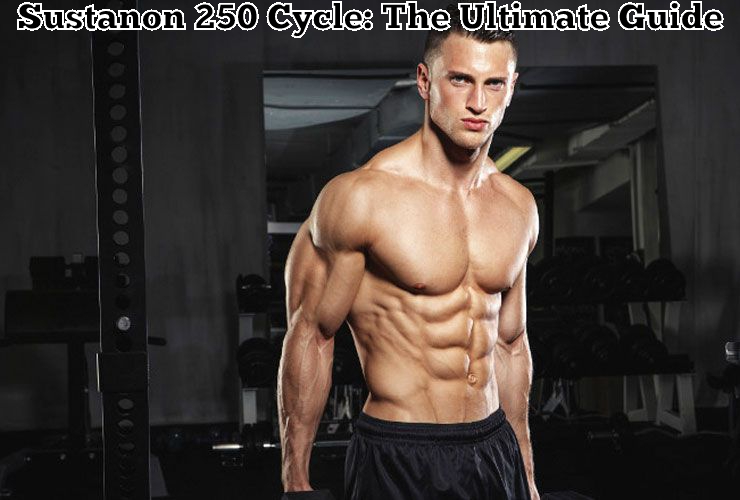 Firstly, when you inject Sustanon 250 (often abbreviated to "Sust"), the anabolic hormone you are administering is testosterone.
Sustanon 250 is a blend of different testosterone esters; however, it is still essentially testosterone; like cypionate or enanthate.
Therefore, in terms of muscle gains, it does not matter what form of testosterone you use, as it is the same compound and thus will produce an identical end result.
Thus, as with any testosterone product, Sustanon 250 is an excellent steroid for increasing muscle mass, strength and power.
The main difference between Sustanon 250 and other testosterone products, is that it has 4 esters, instead of 1.
How Often Do You Need to Inject Sustanon 250?
Like Testosterone enanthate, Sustanon 250 can be injected once or twice per week.
It is always advisable to opt for the original Organon product (pharmaceutical grade) and avoid underground versions that try to mimic the Sustanon blend.
Sustanon 250 is usually fairly easy and inexpensive to source.
Each ampule contains 250mg of testosterone, comprised as follows:
100mg testosterone decanoate
60mg testosterone isocaproate
60mg testosterone phenylpropionate
30mg of testosterone propionate.
What Results Can I Expect?
Being the primary, naturally occurring male hormone; testosterone is the number one compound in the world of anabolic-androgenic steroids.
It is generally well-tolerated and widely considered the best choice for someone's first cycle, as well as providing the perfect base compound for experienced bodybuilders when stacking several hormones together.
While results vary from person to person and depend on various other variables, users can expect testosterone to cause significant increases in muscle size and strength.
Those who are fairly new to anabolics and want to gain muscle mass, typically report Sustanon 250 cycles producing 20+lbs of weight gain over the course of a cycle; with roughly two-thirds of such weight being kept (once a cycle ceases and water retention normalizes).
Enanthate and cypionate are the most popular testosterone esters, as they do not need to be injected frequently. However, the downside is, they take a while to kick in and produce results. However, with Sustanon 250 users can experience fast results in the early stages of a cycle, due to the presence of propionate and phenylpropionate esters (yet inject at the same frequency as enanthate/cypionate)
For those who have already cycled other testosterone esters, there should be in theory little difference between swapping those esters for Sustanon 250, in terms of dosage guidelines and stacking options.
Sensitive individuals that are prone to side effects on testosterone are likely to experience the same outcome with sustanon 250.
Sustanon 250 Cycles and Stacks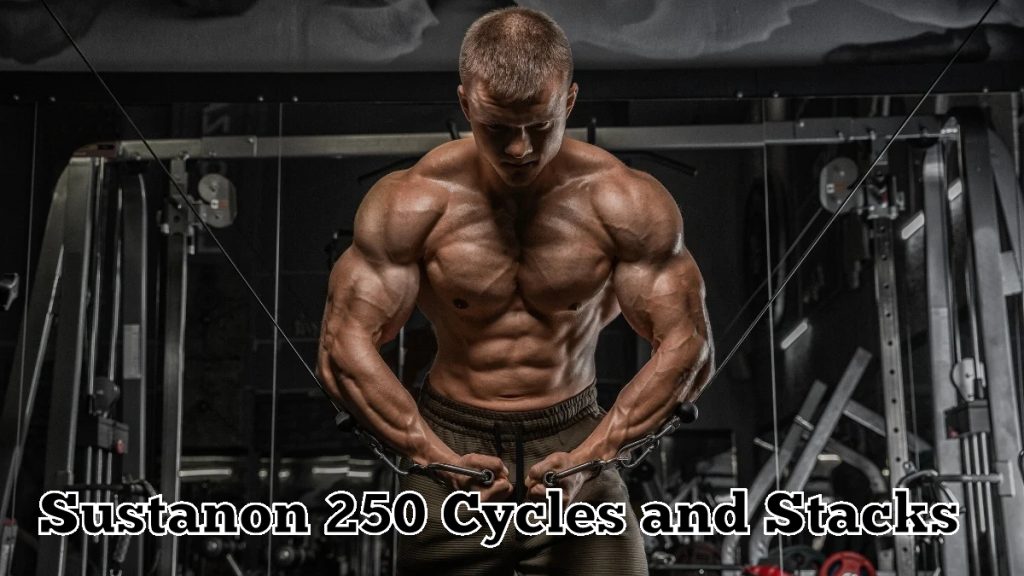 Testosterone is a versatile hormone, suitable for both bulking and cutting cycles alike; due to its simultaneous anabolic and fat-burning effects.
However, Sustanon 250 is typically used in bulking cycles where maximum muscle gain is the goal. Great results can be achieved from running Sustanon on its own, yet many choose to stack it with other steroids that are also suited for adding mass, such as Anadrol.
Sustanon 250 is effective on its own during cutting cycles, promoting muscle retention and decreasing fat mass.
Many bodybuilders are afraid of losing muscle tissue when cutting, due to the catabolic environment that occurs with a calorie deficit; however, testosterone can alleviate such worries of diminished muscle hypertrophy.
A moderate dose of Sustanon 250 (350mg/week) will successfully preserve lean tissue during a cut, especially when stacked with other compounds that aid fat loss and muscle hardening (such as Anavar or Trenbolone).
Additionally, when using Sustanon for a cutting cycle, the use of an anti-aromatase in low doses can prove particularly useful for preventing water retention and gynecomastia.
Sustanon 250 Side Effects
As with other testosterone products, Sustanon 250 can produce several undesirable side effects.
Firstly, androgenic-related side effects, including oily skin, acne, accelerated baldness and increased aggressiveness are fairly common.
As with all steroids, tolerance differs from person to person. It is only possible to gauge such sensitivity once a cycle is embarked upon.
That said, if users are particularly prone to acne breakouts or currently suffer from male pattern baldness, testosterone and other androgenic steroids can be expected to worsen such conditions.
Further unwanted side effects can be experienced due to heightened oestrogen levels, that build up during a Sustanon 250 cycle, due to aromatization (the conversion of testosterone into oestrogen).
Heightened oestrogen levels can cause increased water retention and gynecomastia – the formation of breast tissue.
The initial stages of gynecomastia typically involve itchy or sore nipples, developing into a notable mass of tissue behind the nipple. If left unchecked, such tissue can continue to expand and is only rectifiable with surgery.
Thankfully, most users find testosterone tolerable and do not suffer from gynecomastia. For those that do, such oestrogen-related side effects can usually be controlled with either an anti-oestrogen or AI (aromatase inhibitor).
Anti-oestrogen products (such as Nolvadex and Clomid) actively compete with oestrogen at a receptor level, reducing their effects.
Both Nolvadex and Clomid are inexpensive and easy to source – it is always advisable to have an ample supply on hand during and after a cycle. They are also the primary drugs used during post cycle therapy (PCT), to kickstart endogenous testosterone production.
It is also possible to reduce oestrogen levels by taking an anti-aromatase drug, such as Letrozole or Anastrozole. These drugs reduce the conversion of testosterone into oestrogen and are typically taken during a cycle by those prone to oestrogenic side effects.
Testosterone will also suppress endogenous testosterone levels, causing potential testicular atrophy (shrinkage). Thus, at the end of any cycle always ensure to run a proper post cycle therapy aiding the recovery of natural hormone production.
Sustanon 250 does not cause any hepatic (liver) implications due to it being an injectable steroid.
Sustanon 250, and other testosterone esters, will raise LDL cholesterol levels; however, this effect is acute compared to other AAS.
In fact, testosterone appears to be one of the least destructive steroids from a cardiovascular standpoint; however, precautions should still be taken; including fish oil supplementation (4g/day), regular cardio and frequent checkups with your doctor to monitor blood lipids.